The "Hells on Earth" in Vietnam which once recorded the historical evidence of a heroic revolutionary period of many Vietnamese generations are currently places attracting a large number of visitors every year. And among them Hoa Lo prison in Hanoi has been named.
Located on the Hoa Lo Street, the Hoa Lo Prison was built in 1896 by the French colonialists in the area of Phu Khanh village of the former Tho Xuong district, Hanoi.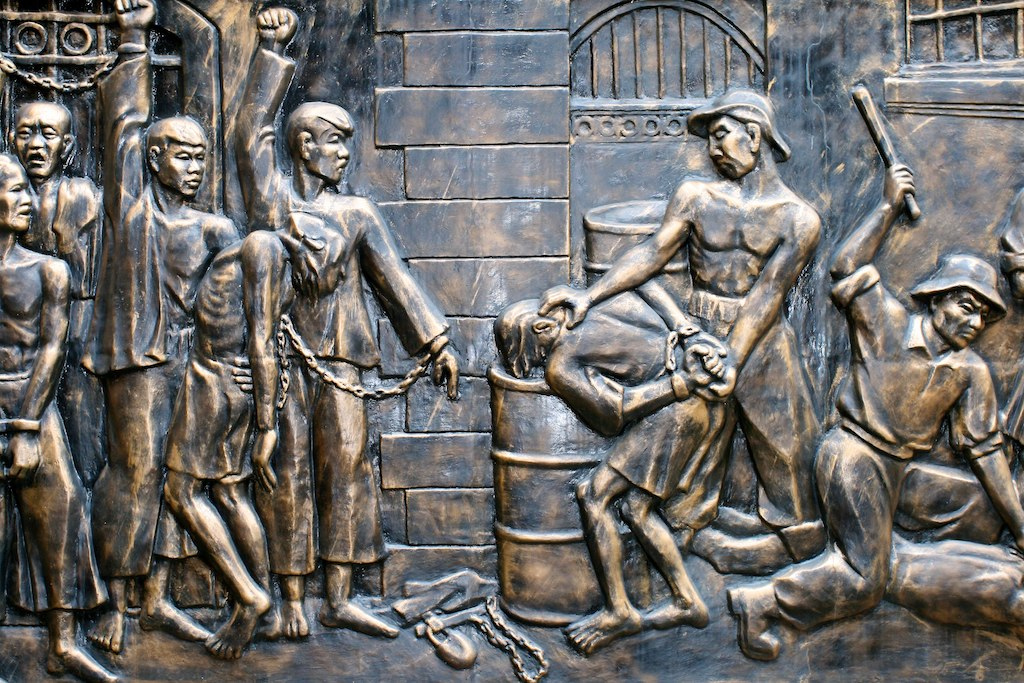 Here, a strict prison regime was applied with forms of savage detention and damnation. Many famous Vietnamese revolutionists had been detained here, including Phan Boi Chau, Nguyen Van Cu, Truong Chinh, Le Duan and Nguyen Luong Bang, etc. Today, the Hoa Lo prison is kept almost unchanged with many precious documents which are displayed in a scientific manner, attracting a lot of both domestic and international tourists.
In addition to Hoa Lo prison in Hanoi, there are many "hells on earth" throughout Vietnam drawing the attention of a huge number of visitors including Son La prison (in Son La province), Phu Quoc prison (Phu Quoc Island, Kien Quang province), Con Dao prison (Con Dao island), Lao Bao prison (Quang Tri province), etc.