China is an incredible country to visit with its ancient history, diverse landscapes, and mouthwatering cuisine. However, navigating China can be challenging for English speakers due to the language barrier. Having internet access is crucial for translation help, ride-hailing apps, Google Maps, and staying connected. The best way for travelers to get affordable data in China is with an eSIM.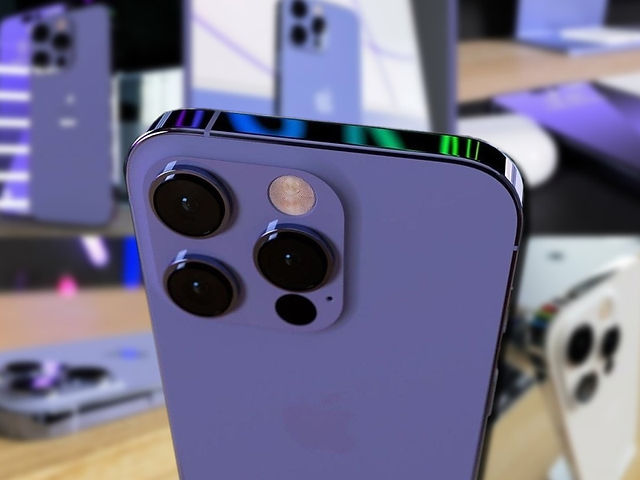 What is an eSIM and Why Use One in China
An eSIM (embedded SIM) is a digital SIM card installed directly into your phone rather than a physical nano-SIM card. eSIMs make it easy to access multiple data plans from different carriers. With an eSIM, you can have a data plan ready to use as soon as you land in China without visiting a store or airport kiosk.
The top benefits of using an eSIM in China include:
No Roaming Charges: Connect instantly to a local data plan and avoid expensive roaming fees from your home carrier.
Convenience: Activate an eSIM before your trip and have data ready upon arrival. No need to search for a SIM card in China.
Flexibility: Change plans or top up data easily through an app without swapping out SIM cards.
Dual SIM: Keep your existing SIM card and use eSIM as a secondary data line.
Unlocked Devices: eSIMs work on unlocked phones from major brands like iPhone, Google Pixel, Samsung Galaxy, Motorola.
Top eSIM Providers for China
Several eSIM providers offer pay-as-you-go data packages for China. Here are the top options:
1. Chinaesim
Chinaesim is the best overall choice for eSIM data in China. They offer affordable short-term data packs on the three major networks: China Mobile, China Telecom, and China Unicom. Data allotments range from 3GB for $8.5 valid for 5 days to 50GB for $153 valid for 30 days. 
Plans: https://chinaesim.com/buy-esim/
Networks: China Mobile, China Telecom, China Unicom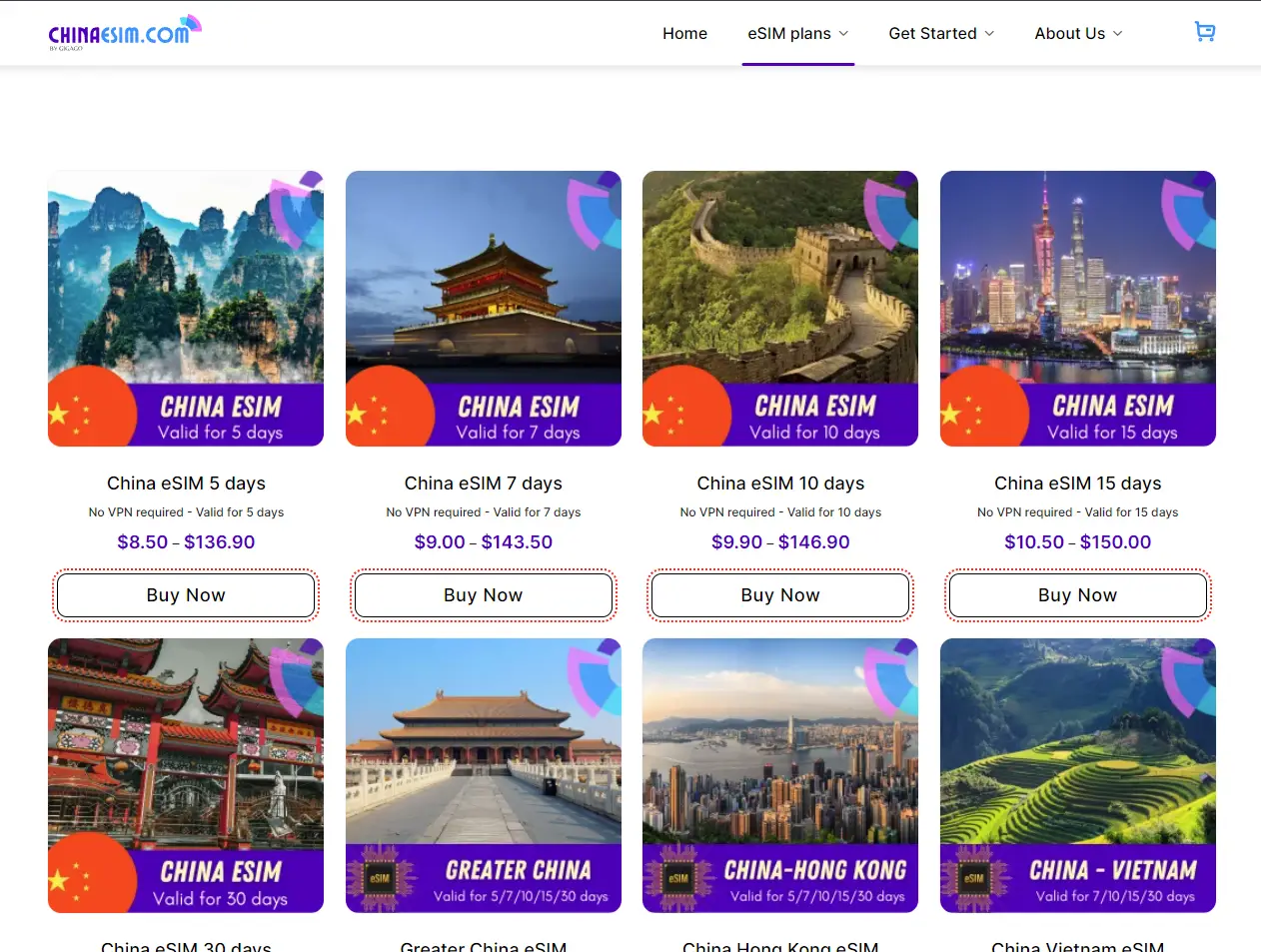 2. Dent
Dent provides global eSIM data starting at $4 for 1GB in China. They have some of the cheapest pay-as-you-go rates out there. Dent uses a decentralized model where users can buy and sell data on the app. Purchase data directly or from other Dent users.
Plans: 1GB-$4 (7 days), 2GB-$6 (15 days), 5GB-$14 (30 days)
Networks: China Mobile
App: iOS, Android
Countries: 140+ countries
3. Gigago
Gigago is a top pick for extended travel in China with monthly data plans up to 50GB. Pricing is very reasonable for long-term use. They offer unlimited talk and text to 80+ countries when you add on a voice plan.
Plans: 3GB-$11.5 (30 days), 5GB-$17.5 (30 days), 20GB-$63.5 (30 days)
Networks: China Unicom, China Unicom
App: iOS, Android
Countries: 200+ countries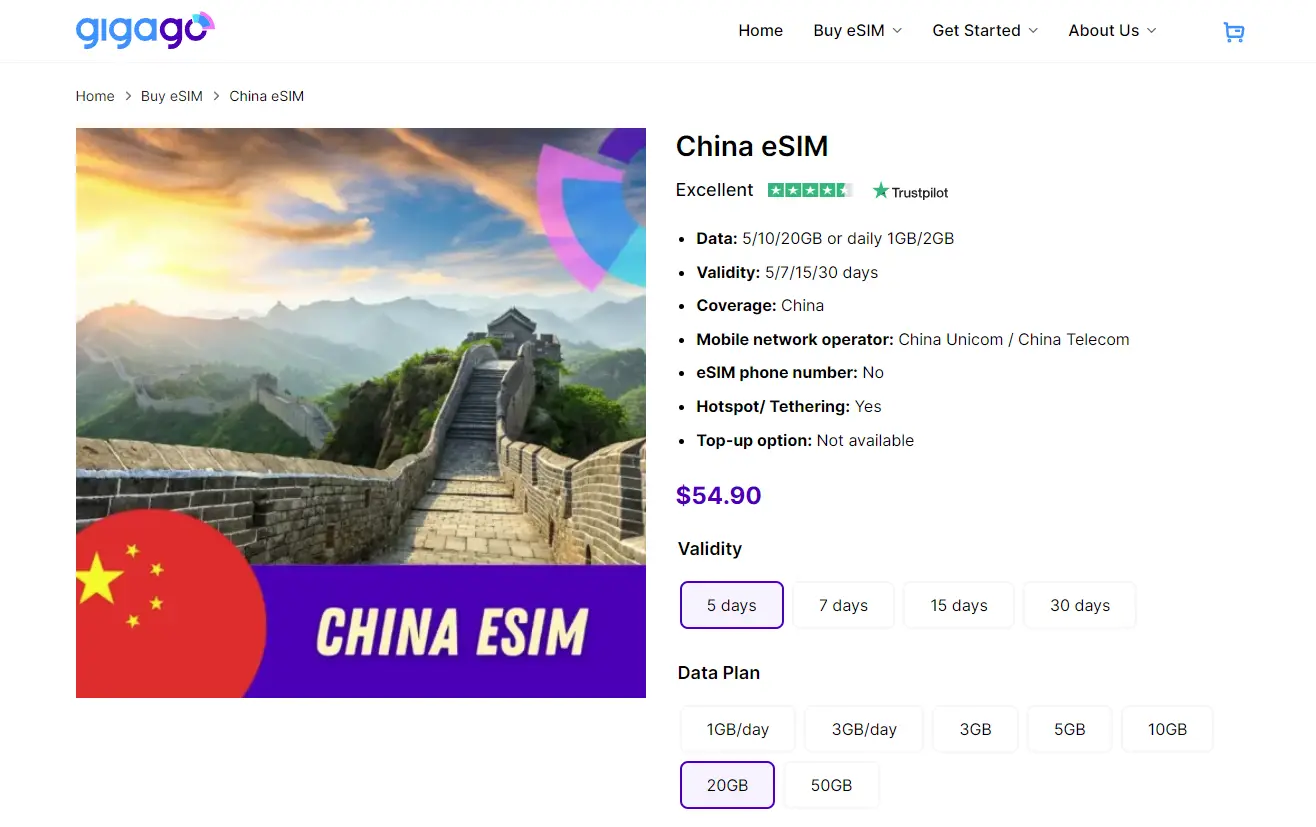 4. Surfroam
Surfroam specializes in daily and weekly eSIM plans tailored for short trips. Their China offering includes 500MB/day for $3.25 or 1GB/day for $5.95 making them a flexible choice for quick getaways. International rates are expensive so best for China travel only.
Plans: 500MB/day-$3.25, 1GB/day-$5.95
Networks: China Mobile
App: iOS, Android
Countries: 120+ countries
5. Truphone
Truphone has competitive rates for short China trips. They offer a 1-day package with unlimited talk, text and 1GB data for $9. Their 30-day plan with 3GB is $42 making them better for shorter visits. Truphone uses China Unicom's network.
Plans: 1-day unlimited plan-$9, 3GB-$42 (30 days)
Network: China Unicom
App: iOS, Android
Countries: 80+ countries
Activating Your China eSIM
Choose an eSIM provider from the list above that matches your intended length of stay and data needs in China. Sign up for an account and pay for your China data package. Follow the eSIM activation process in the provider's app. This will transfer your plan securely onto the eSIM in your device.
Be sure to install the eSIM app and activate your China data plan before departure. This ensures seamless connectivity as soon as you land in China. If not activated beforehand, you will need a WiFi or roaming connection to activate after arrival.
Once your China eSIM is ready to use, turn off cellular data roaming on your primary SIM card to avoid roaming fees. Connect to the Chinese eSIM for all data needs during your trip. Monitor your data usage in the eSIM app and top up if needed.
Getting Support As An English Speaker
The eSIM providers recommended above all have English language apps and websites. Most also provide customer support channels like live chat, phone, email, and WhatsApp to help troubleshoot any issues.
chinaesim has multilingual customer service available 24/7 via in-app chat, email, or WhatsApp. Dent relies on peer-to-peer support on Telegram groups moderated by staff. Gigago provides email and WhatsApp support. Surfroam and Truphone both offer online chat, email, and US-based phone assistance.
Before traveling, identify the support channels for your chosen China eSIM provider. Save these details offline in case you need assistance activating your plan or troubleshooting connectivity issues during your trip.
Using eSIM for Other Countries in Asia
If you are traveling within Asia, consider a regional eSIM plan instead of a China-only data package. Most eSIM providers offer packages covering multiple countries in Asia on the same eSIM.
For example, Gigago has an Asia eSIM covering 8 countries including HongKong, Macao, Singapore, Malaysia, Thailand, Indonesia, Cambodia, Vietnam..
A regional Asian eSIM allows you to use the same data plan as you travel between countries without swapping SIMs. Multi-country eSIMs provide better value than buying data for each country individually.
Conclusion
An eSIM is the most convenient and cost-effective way for English speakers to get online in China. Top providers like chinaesim, Dent, Gigago, Surfroam, and Truphone make it easy to purchase short-term data packages at affordable rates.
Activate your eSIM before departure and gain instant access to data with China's carriers when you land. Avoid roaming fees and stay connected throughout your trip with on-demand data through an eSIM.