Tranh Khuc Village has been famous for its traditional Chung Cake, a green-pea delicacy wrapped in dong leaves that is a staple on every Vietnamese table as family and friends gather for the annual Tet festival. As usual, when Tet holiday comes, the village is in a cake-making frenzy as locals step up production of their Chung cakes.
Farmers have been bringing in peas, rice, green beans, peppers and pork, and the essential green dong leaves harvested in Thanh Hoa and Nghe An Province, to Tranh Khuc Village, Duyen Ha Commune, for weeks. The villagers select the best quality produce to make Chung cakes by the thousands.
A skilled villager can make and wrap three cakes a minute, with a person devoted to each step of the cakes' preparation.
Dang Thi Thang, a villager, said everyone rises early to begin preparing the ingredients. The cakes need to be soaked in water for up to 10 hours. The previous day's production is shipped out each morning to customers.
Most households in Tranh Khuc Village make cakes based on the orders they receive. The portion of ingredients inside each cake vary with price, which varies from VND40,000, VND50,000 and VND60,000.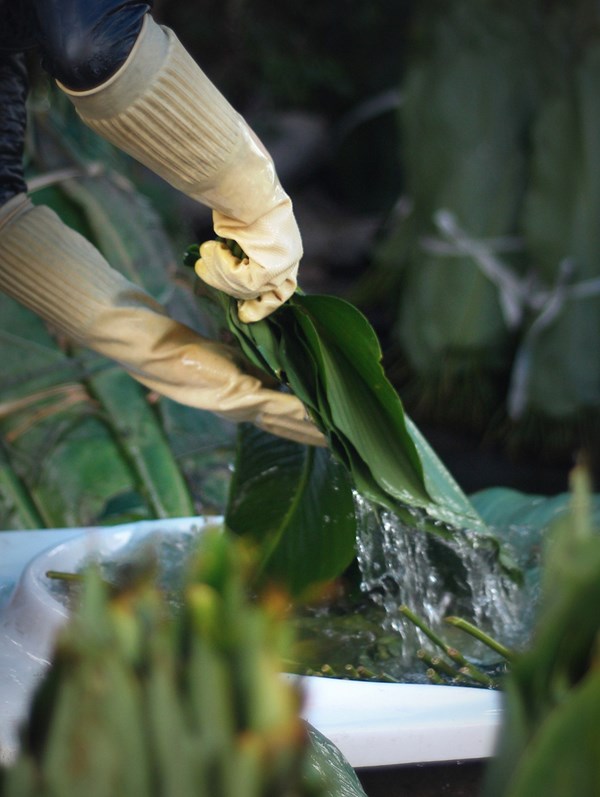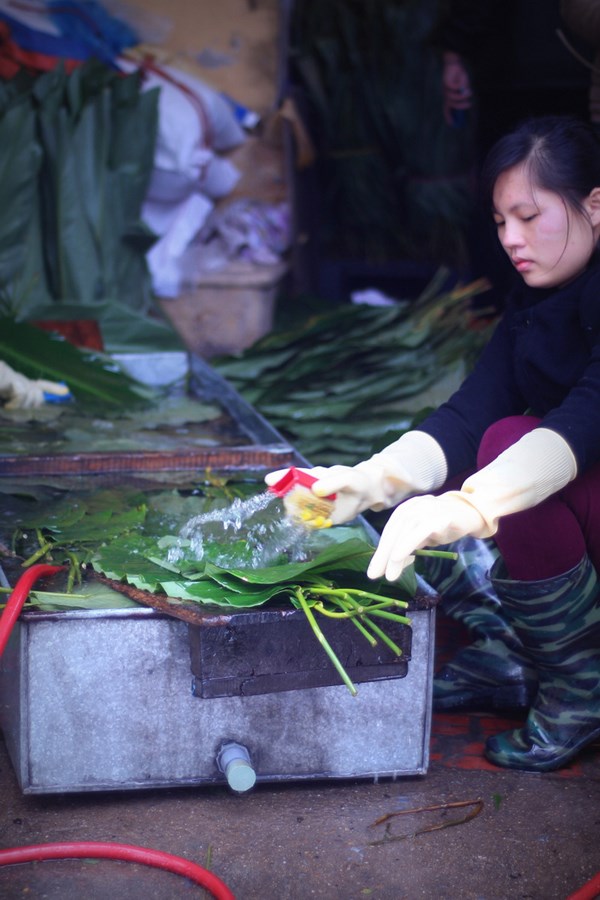 Cleaning the leaves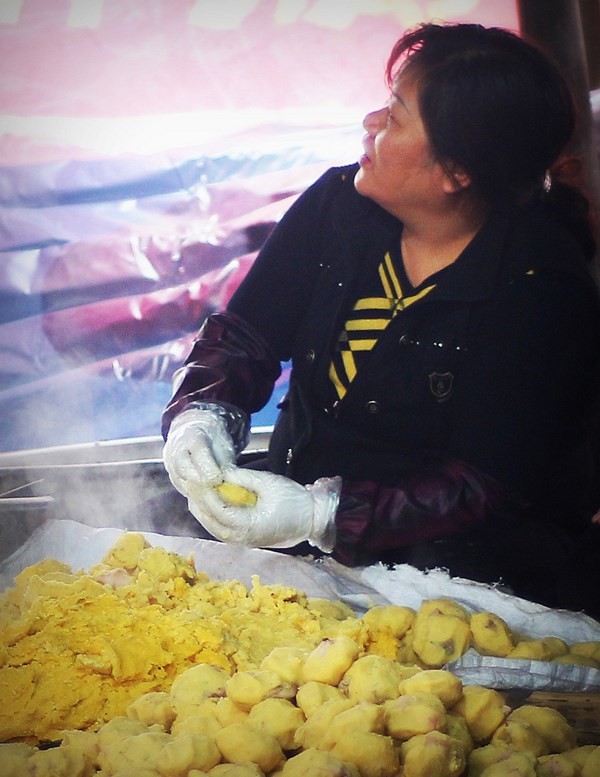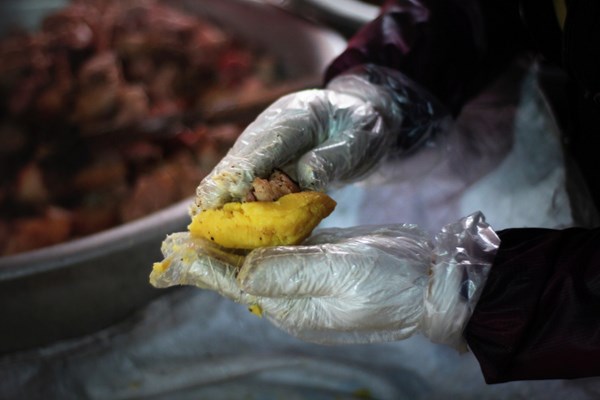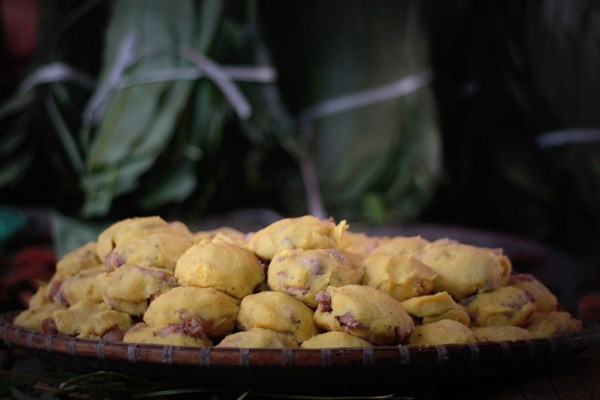 Beans and fatty pork are marinated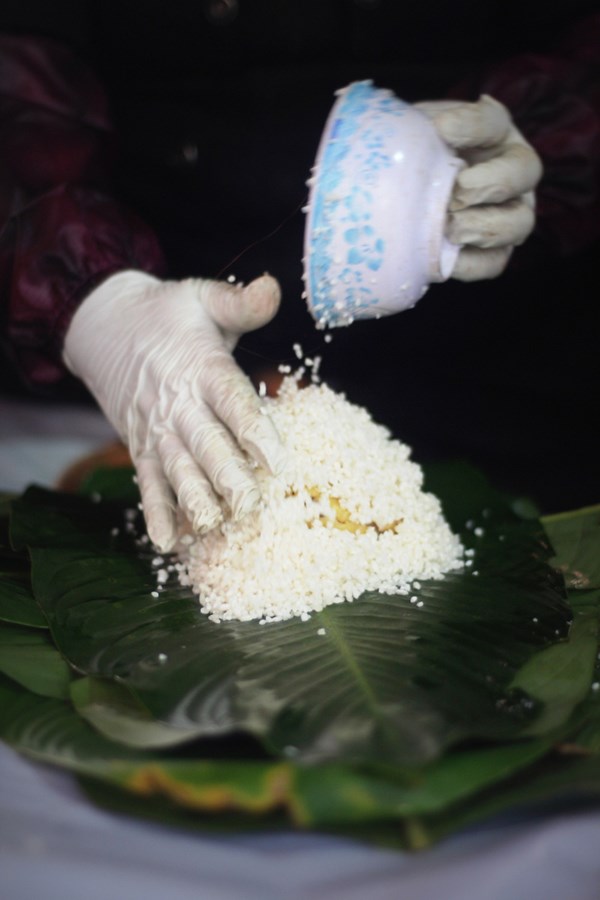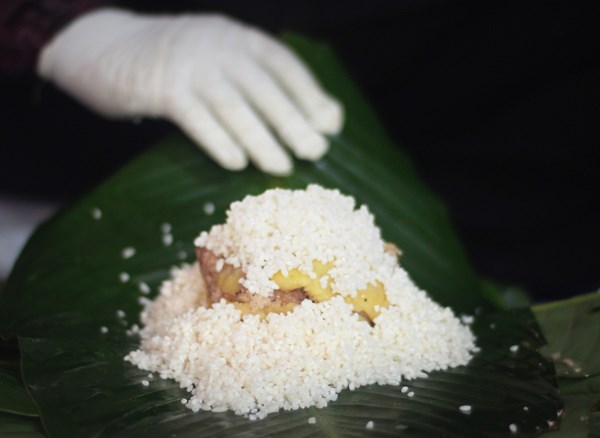 Rice covers the beans and pork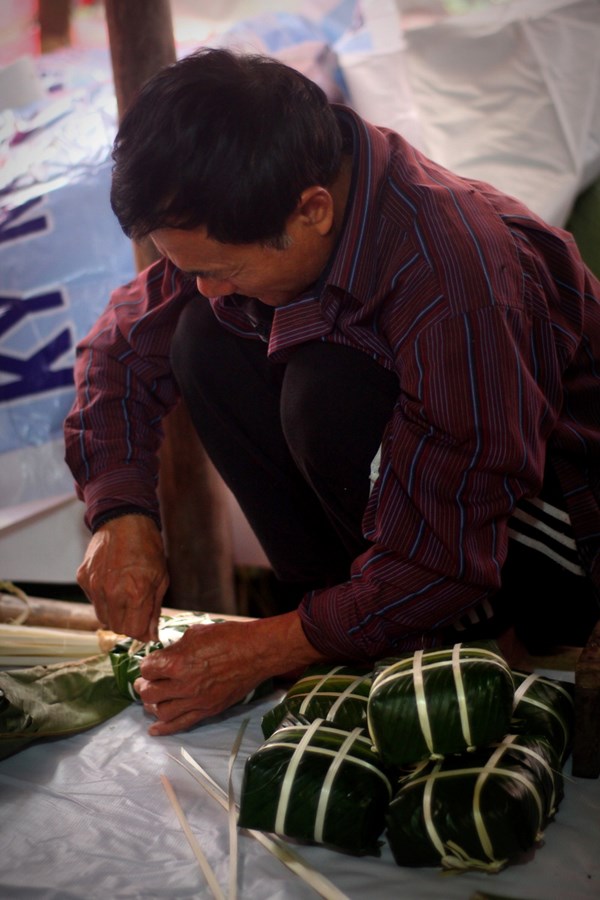 Wrapping the cakes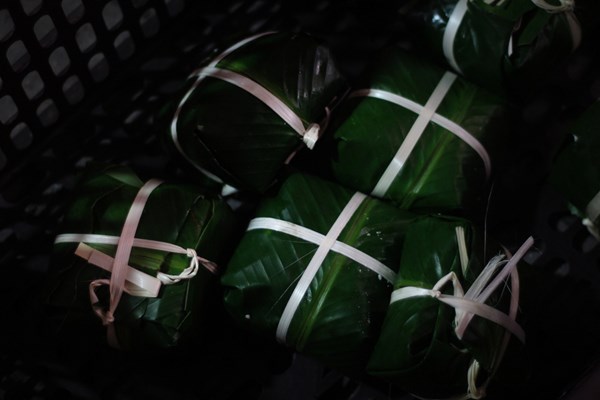 Small and large Chung Cake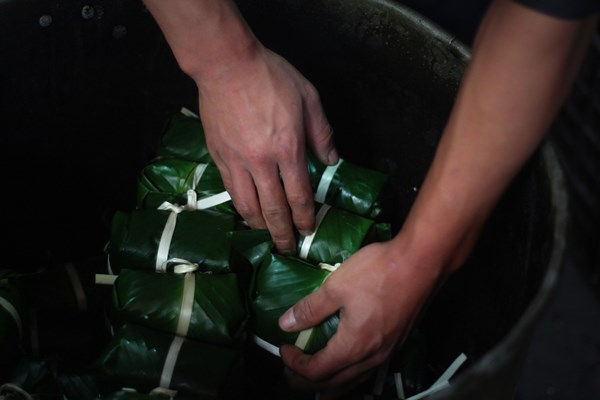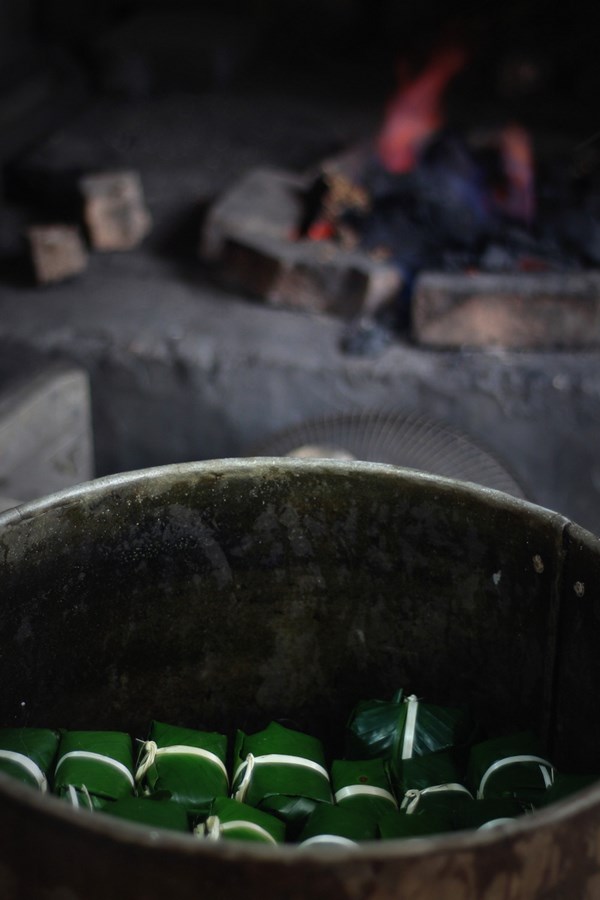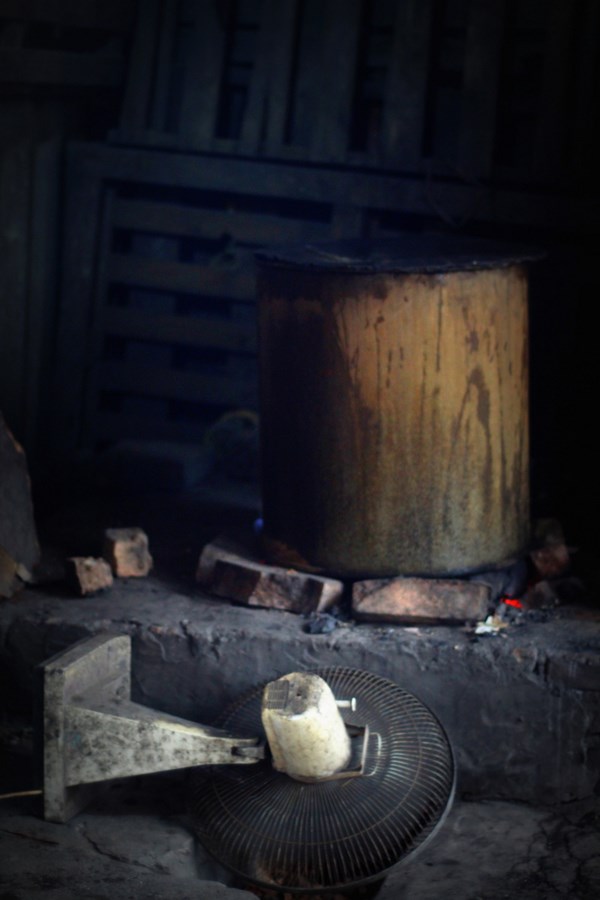 Putting cakes in large pots
(Source: Dtinews)