It's so lucky for those who have chance to travel to Hanoi on these days of October as the capital are colorful decorated to prepare for the 60th anniversary of liberation day.
Taking a city tour at night around the Hoan Kiem Lake, heart of Hanoi's Old Quarter, visitors can enjoy many kinds of art show at several outdoor stages, which  have been set up around Hanoi for nighttime shows, including stages at Dong Xuan, Ta Hien, Hang Bac, Dao Duy Tu and Ma May streets. The cultural activity is part of the program celebrating the city's Liberation Day, on October 10.
Stop at Hang Bac Street, one can see a performance of Chau Van, a Northern Vietnam's traditional folk art which combines trance singing and dancing. Continuing walking along the sparkling old street, you will catch young people playing jazz.

These activities are held on pedestrian streets in Hanoi on the weekends. Have a look at some following photos to feel the cultural atmosphere in each corner street of Hanoi during the 60th anniversary celebrating liberation capital.

Chau Van performance (organized in front of Huong Tuong Temple on Hang Bac Street)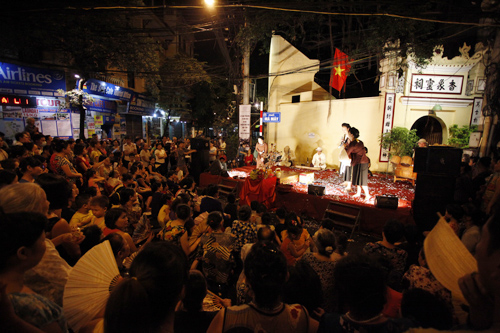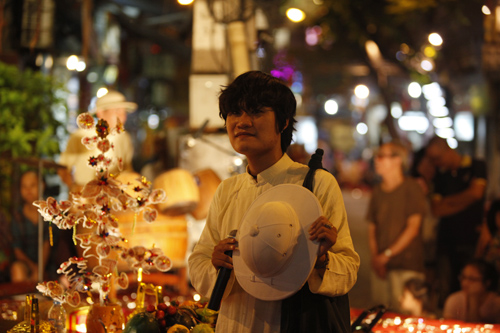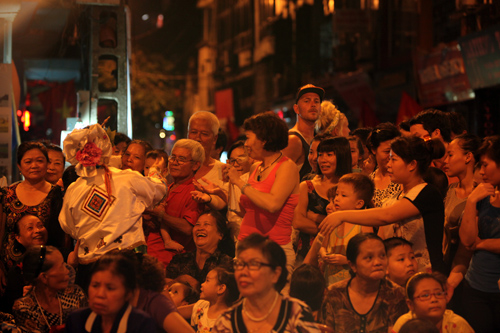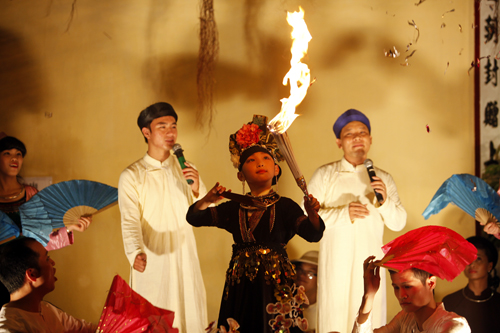 A large of audiences were attracted by the Jazz show performed by Young artists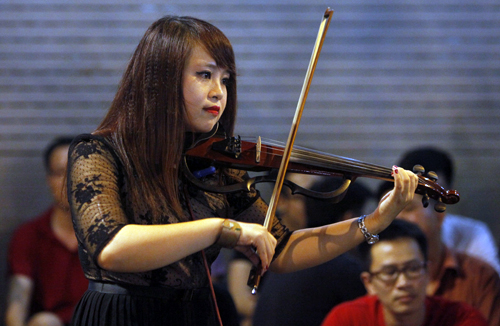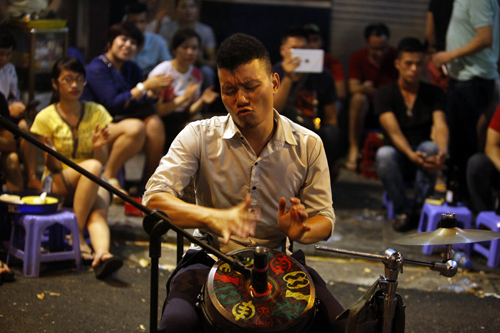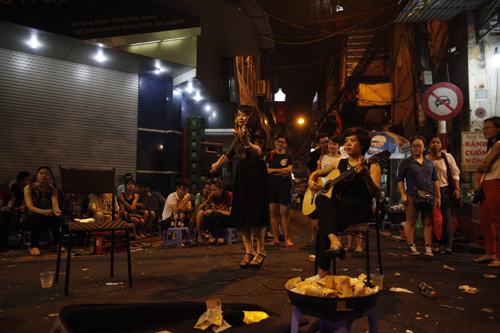 (Source Dtinews)