Discovering Hanoi in the early morning is really a delightful experience. It offers you a chance not only to enjoy a rare fresh air of this crowded city but also to experience a peaceful Hanoi which you can hardly feel in the daytime or even in evenings.
Without the normal bustle and hustle, you will see almost no vehicles covering the streets of Hanoi. Instead, it is a peaceful picture with people doing morning exercise around Hoan Kiem Lake or along sidewalks of streets.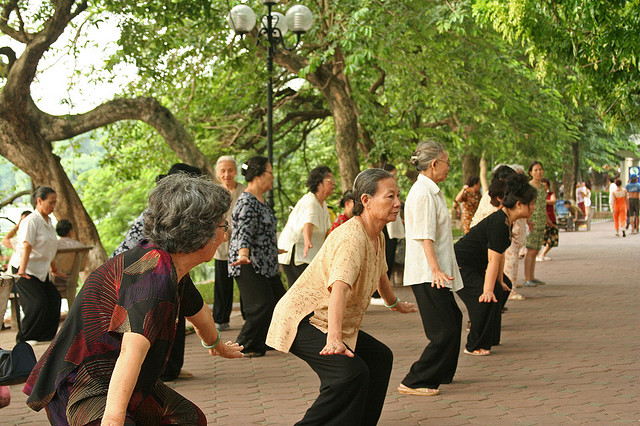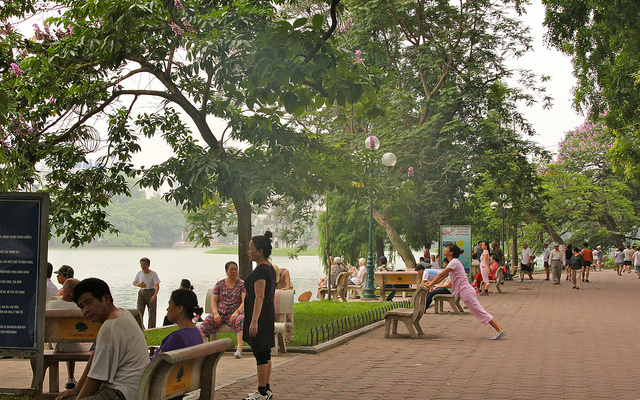 Somewhere, you will see an old man reading a newspaper before starting a busy day or some flowers vendors preparing to bring flowers to every corner of Hanoi.
Not only attracting the locals, the gentle activities in an early morning in Hanoi also attracts the attention of several travelers.
Taking a Hanoi tour in the early morning is really a delightful experience