Hanoi – the capital city of Vietnam is a unique place in Vietnam where the traditional and modern influences live side by side. With winding boulevards, ancient temples, French architecture and a rich cultural history, this city is an enchanting and memorable destination.
Taking a tour around Hanoi, visitors not only are impressed by its peaceful beauty but also be attracted by its so charming street life.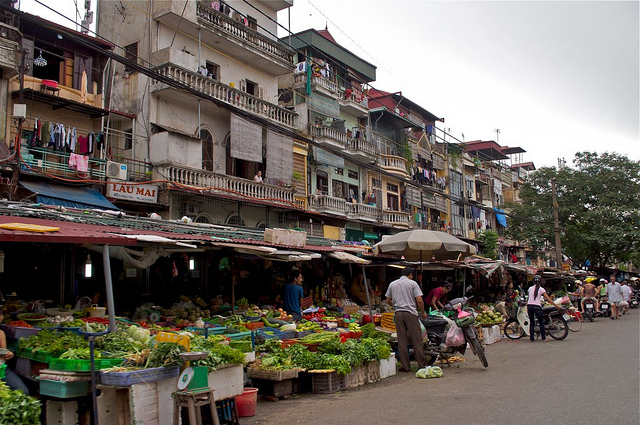 Street market has been very popular not only in Hanoi but also along the S-shaped Vietnam. It sells a wide range of food from meat, vegetables to fruits and many other domestic items.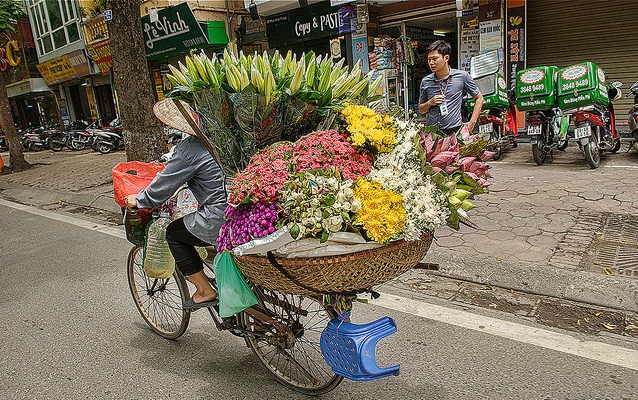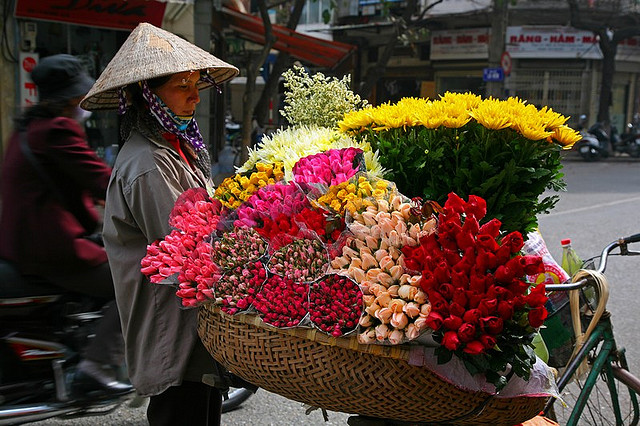 Flower vendors pedaling their bicycles to reach every corner of Hanoi.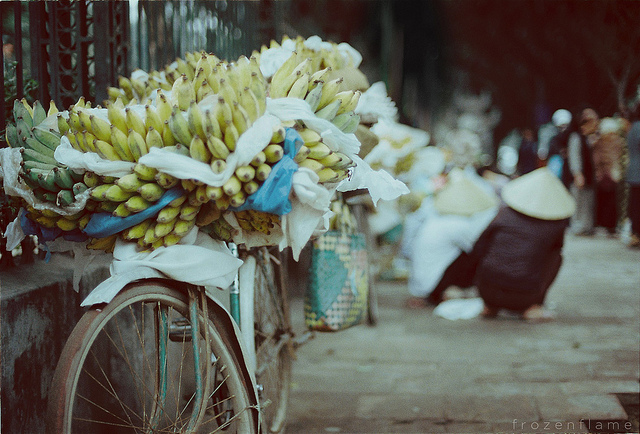 From flowers, vegetables to fruits, everything can be arranged on the bicycles to reach every corner of Hanoi.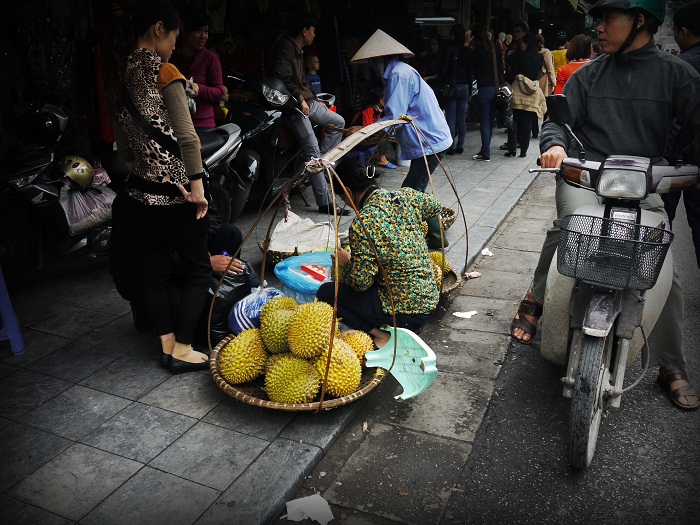 Basket ladies are a regular sight in Hanoi. Wearing the traditional conical hats, many are selling fruits and vegetables. Many allow tourists to photograph them, using their baskets as impromptu photography props.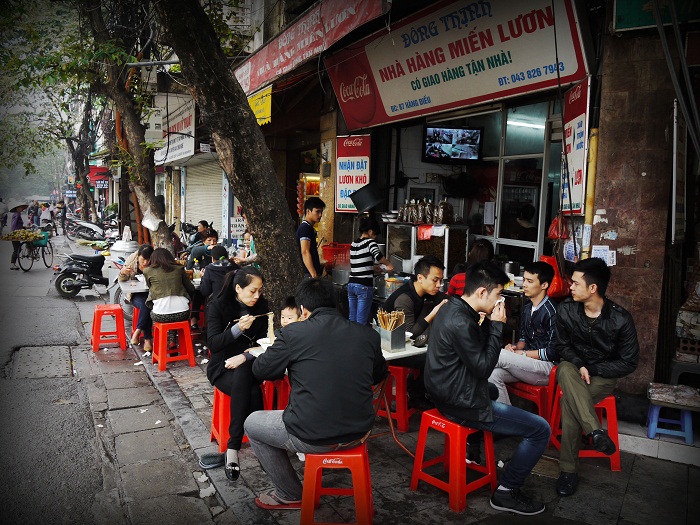 Restaurants spill out onto the streets, while plastic chairs and tables line the pavements.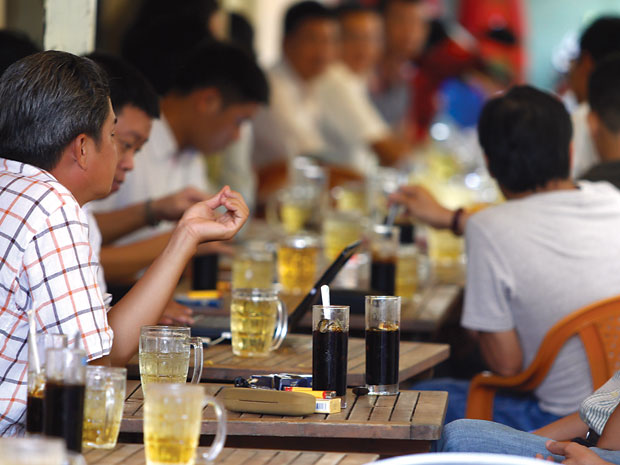 Street coffee has become a part of Hanoi's culture.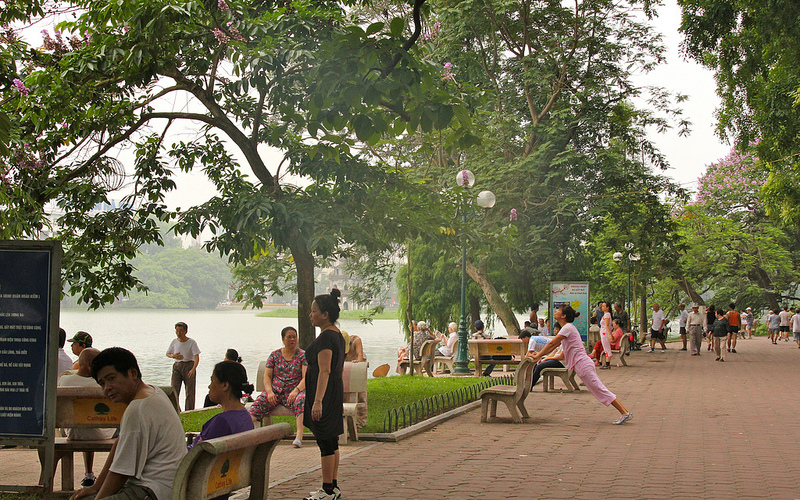 Walking in early morning or late afternoon among the fresh air has become a healthy hobby of the Hanoians.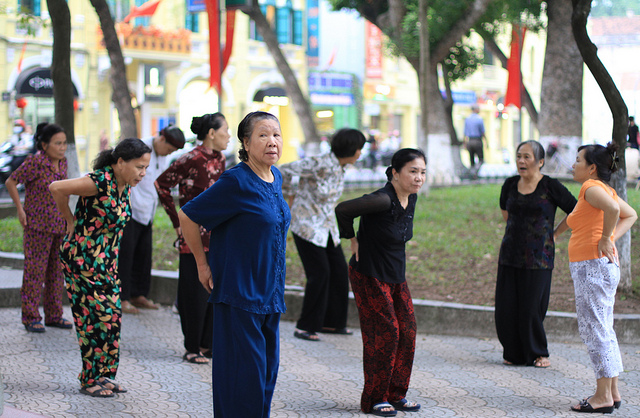 Besides happiness and interest from their families, the elderly also find them happy and healthy to be among their same-age friends. Taking exercise every morning or afternoon is also a way they enjoy their life.