In a vacation to Vietnam, especially to Hanoi – the capital city of this beautiful country, visitors can not miss out the special activity as shopping which is one of the must-try one when coming here, with its classic markets and small shops.
However, there are recently an increasing number of shopping malls or boutiques that offer a various kinds of brands from all over the world, as well as cuisine and entertainment choices. But the worth-trying thing about shopping when coming to Hanoi is that you will have fun by going on foot for shopping, with plenty of streets selling a diversity of goods.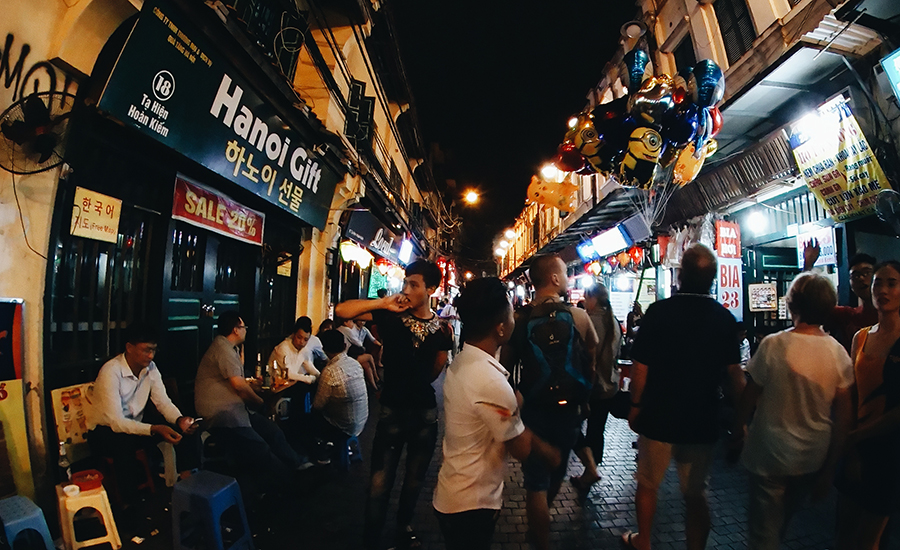 The first street you can explore when coming to Hanoi is in Hoan Kiem which is a noisy district in old town Hanoi is wonderful for travelers who want to walk around and get lost in a strange place. And with peddlers gathering together alongside the streets full of the things they sell, it's also the ideal place for valuable souvenir shopping. The best things you should try to buy in Hanoi are silk, cotton, silver, craft goods, porcelain and needlepoint, and normally you can get good deals if you're willing to bargain a little.
Coming to Hang Bac for shopping of Silver jewelry and antiques, you can find that this street is wonderful for silver jewelry idolizers, and some stores will even make custom products for you. There are also shops or malls that sell art and antiques here.
And remember not to miss walking around Hang Dao for footwear. This street is where you can pick up a simple pair of shoes in your style. However, you should bear in mind that the sizes tend to run small, so you have to try them first before deciding to buy.
If you want to look for boutiques and gift shops, just come right at Hang Trong, which is throughout the Hoan Kiem area, you can find stores selling standard Vietnamese handicrafts such as cushions, lacquerware, and linen. But the stores on Hang Trong always sell designs that are slightly more sophisticated. A recommendation from most visitors is Chie Handmade (66 Hang Trong), which sells textiles, gifts, and clothing of all kinds.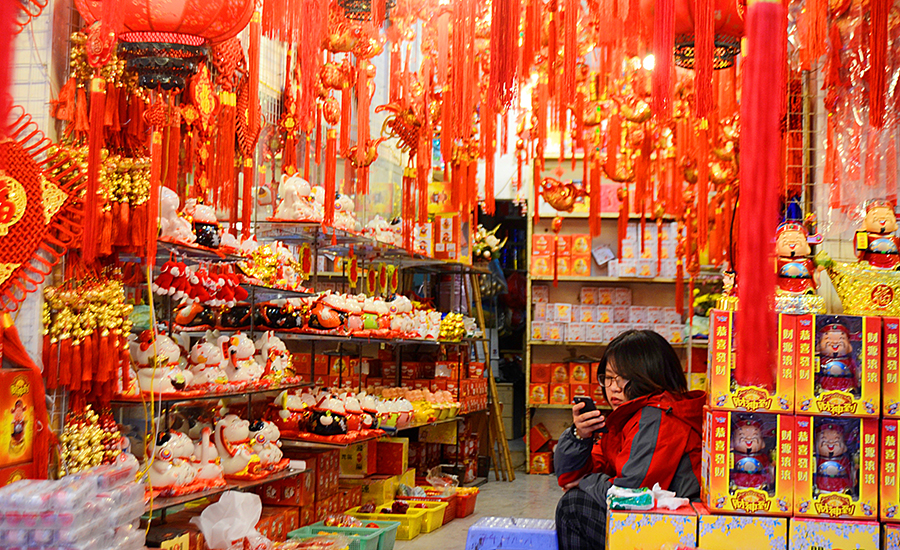 Specializing in selling linen and tailoring, Hang Gai is considerable for buying cotton and bed linens. You should not miss discovering the world of all things in cotton—Tan My Designs (61 Hang Gai). It's also the place to find good tailors to make your custom clothes when coming here. You even can find a lot of suit making stores and they can also recreate a customized piece in your chosen fabric.
After shopping some necessary things, turn out to enjoy some food on Hang Dieu Street. Just give yourself  a bowl of steaming noodles from the street vendors at 67 Hang Dieu, and then relax with a Vietnamese drip coffee with coconut frozen yogurt from Cong Caphe (54 Hang Dieu).
For silk lovers who travel to Hanoi, Van Phuc Silk Village which is the largest silk retailer in Vietnam will be a must-try that provides a vast collection of high quality silk as well as custom-made clothing and accessories. Passing Hang Gai Street, you can choose a classic Vietnamese outfit or bring a model of your desired suit or dress and have it tailored within 24 hours. If you want to buy clothes for immediately dress, the shop also offers several ready-to-wear clothing, as well as silk ties, bags, shoes and belts.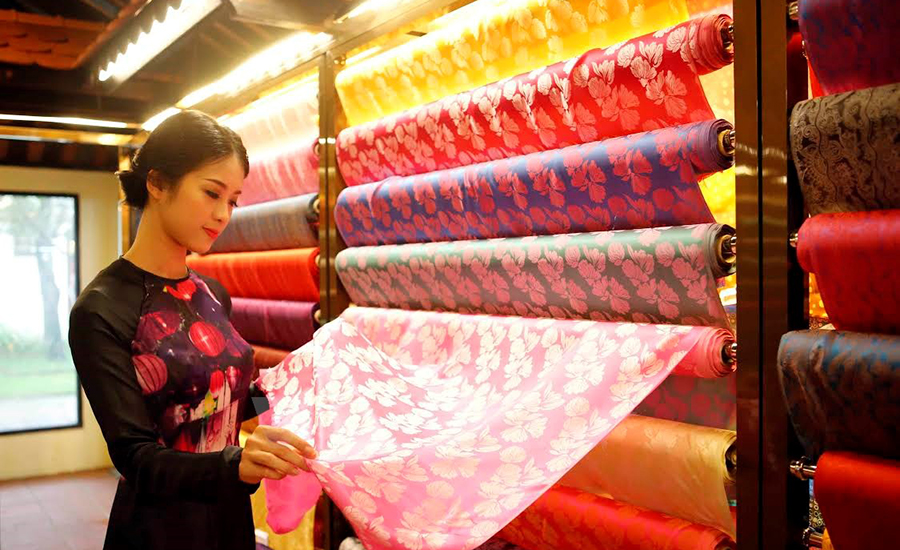 It will be a real fantastic food with the shopping streets on your excursion. Let try our all the suggested streets here to fulfill your perfect trip to Vietnam, especially in Hanoi. But please remember to check out Vietnam visa requirements to make sure your nationality is exempted from Vietnam visa, or else, a valid visa will be definitely required.