Old Quarter is not only an interesting but also a dynamic place in Hanoi. To know more about this area, we will give you some information of Old Quarter, Hanoi.
ACCOMMODATION
If you are looking for a nice place to stay which is not only cheap but also near Old Quarter, you should rent a room in a homestay or a hostel. Below are some suggestions for you:
Homestays:
Lacaito Homestay (2 Da Tuong Street, Hoan Kiem District): There are only 2 types of room in this Homestay: quadruple room (US$42/night) and double room (US$55/night).
Momento Homestay (48A Trang Thi Street, Hoan Kiem District): There are 4 types of rooms designed in different themes: Hanoi 90's, Hoi An, Sapa, and Garden. The price is around US$36/night.
Hostels:
Gecko Garden Hostel (117 Hang Bac, Hoan Kiem District): The location of this hostel is close to the shopping streets including Hang Ngang Street, Hang Dao Street, and Hang Duong Street. At night, you can enjoy the lively atmosphere with music, food, and drink. It costs US$6/night.
Hanoi Backpackers Hostel (9 Ma May, Hoan Kiem District): This hostel is situated not far from airport shuttle stops, some streets for food, and bars in Hanoi. It costs about US$8.5/night.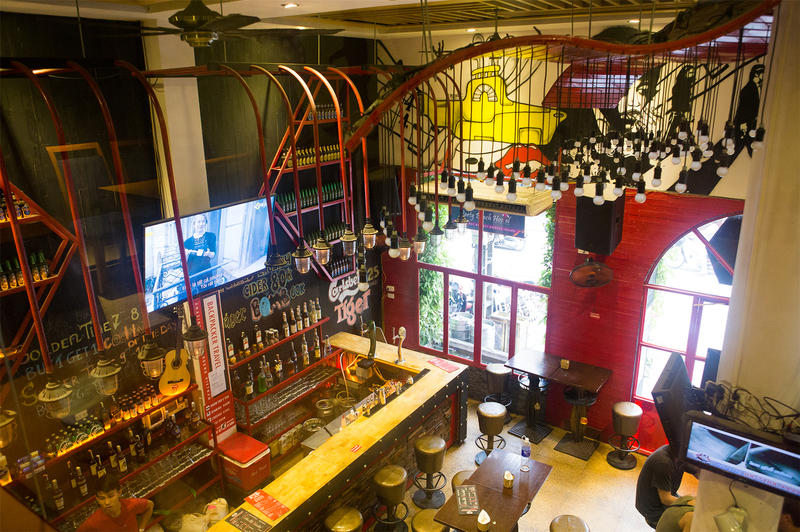 TRANSPORTATION
From Noi Bai Airport to Old Quarter
Bus: You should take the bus number 86 as it has both English and Vietnamese broadcast systems. The price for a turn is US$1.5/person.
Taxi: It takes about $20 from the airport to the city center. You should take: Taxi Group (0438.26.26.26), and Taxi Việt Thanh (043.563.6666)
Uber/Grab: Grab as well as Uber is quite popular in Vietnam. Order Uber motor and Grab bike is an ideal way to save your money.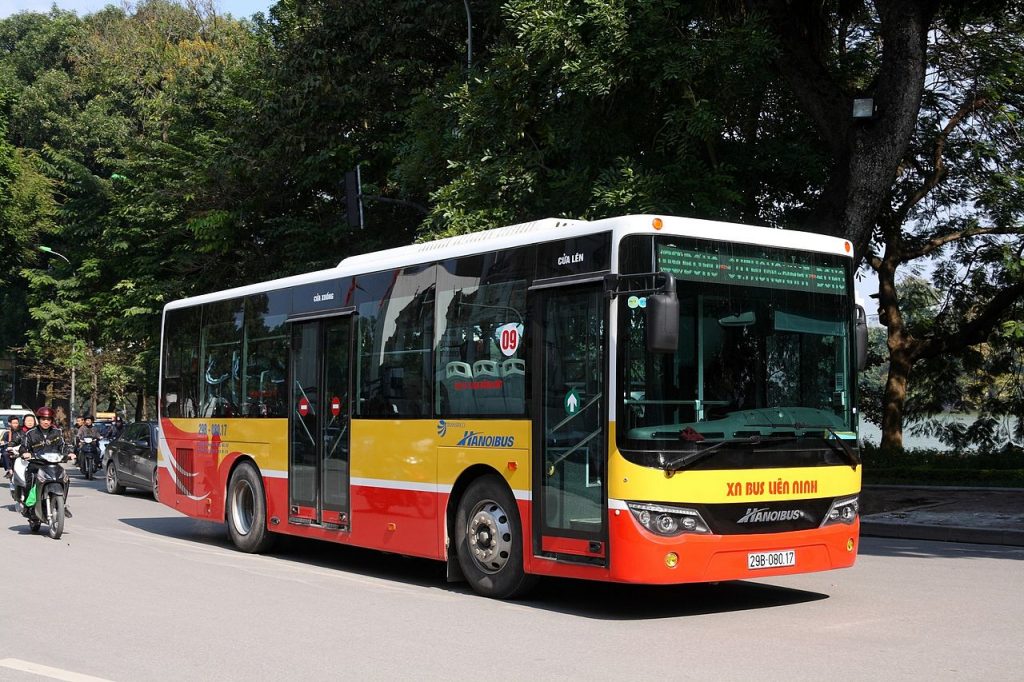 Sightseeing around Hanoi Old Quarter
Motorbike rental: It is possible to rent a motorbike at your accommodation's reception or ask receptionists to rent one for you. It costs about US$3 for a day.
Uber/Grab: They are always available and of course it is cheaper than taxis.
Cyclo: Cyclo has been a popular public transportation in Hanoi for many years. Nowadays, it is only used for tourism purposes. Among the cyclo brands in Hanoi, Sans-Souci is the well-known one.
THINGS TO DO IN HANOI'S OLD QUARTER
Highlights
Ho Chi Minh Mausoleum: This is the final rest place of President Ho Chi Minh. Its architecture is the combination of Lenin's Mausoleum structure in Moscow and incorporates distinct Vietnamese elements.
Ngoc Son Temple: It is Vietnam's first national university. There 5 parts of this temple and each of them has its own historical meaning.
Dong Xuan Market: In 1889, the French administration built this market. There are many products in this market, from clothes to household objects. This is also an ideal place for tourists to purchase souvenirs and special handicrafts.
Hanoi Ancient House: The house is representative of the architecture of the 19th century. Over the years, it still retains the traditional architecture of Hanoi's Old Quarter houses even though having been restored.
Joseph's Cathedral: It is one of the first structures built by the French colonial government in Indochina and opened in 1886.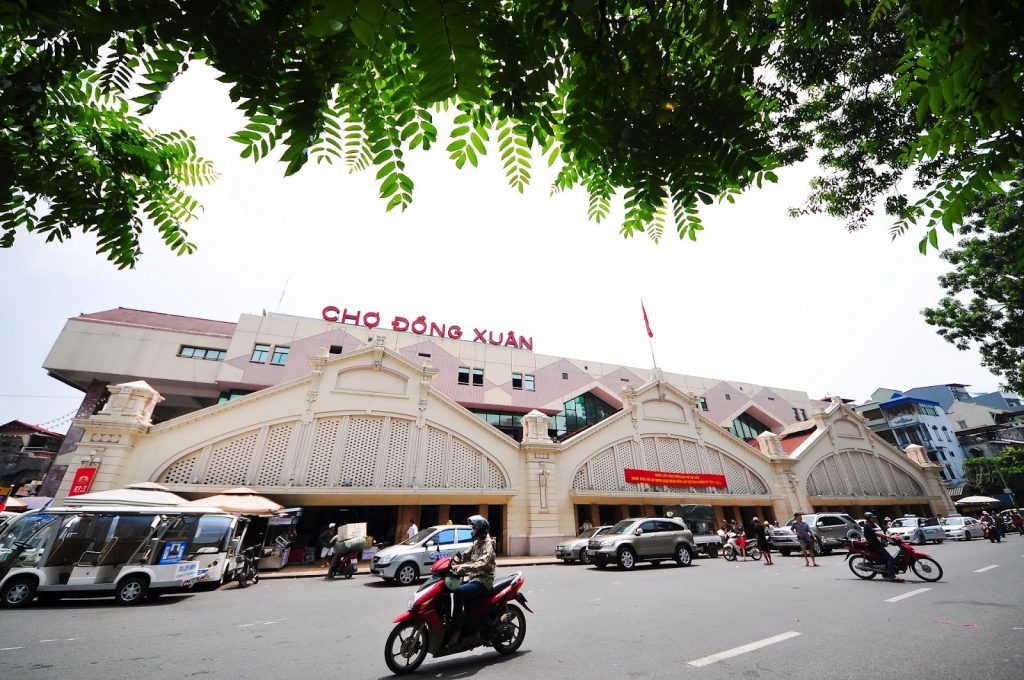 Specialties:
Pho: The most famous specialty of Hanoi, there are two varieties of Pho: Pho with beef and Pho with chicken. Pho in Hanoi is different from the one in Saigon on how it's cooked as well as its flavor.
Bun Cha: What makes this dish special is people place grilled meat in a bowl of broth. You should also order a fried sea-crab roll if you have a chance to try it.
Bun dau mam tom: This is one of famous dishes in Hanoi. A tray of Bun dau mam tom usually has Bun, fried tofu, shrimp paste, chili, and some vegetable. When eating, people often add kumquat juice, and pepper. The dish has the blended taste of salty, sweet, sour and spicy.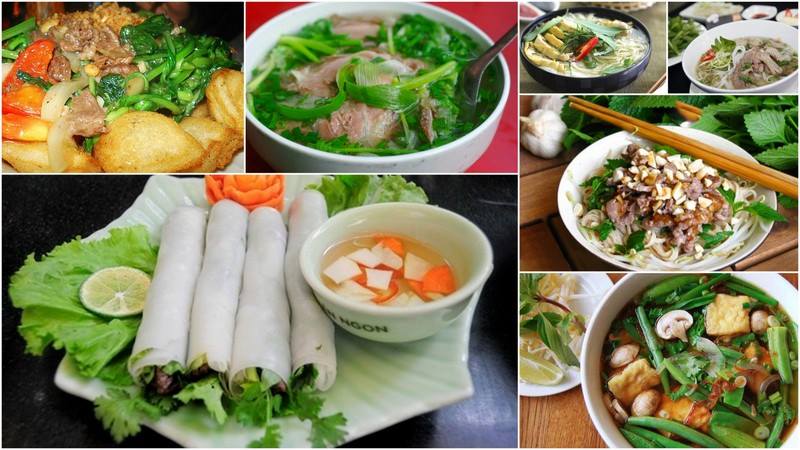 Shopping
Hanoi Old Quarter is an ideal place for shopping-lovers. Tourists can easily find numerous unique kinds of cloth, handicrafts, souvenirs and so on at affordable prices.. Below are some famous spots around Hanoi's Old Quarter:
Clothes, textiles, silk, accessories: Hang Dao Street, Hang Da Street, Hang Bai Street, Hang Gai Street
Shoes: Hang Dau Street, Dinh Tien Hoang Street
Wine, spirit, cake, jam: Nha Tho Street, Hang Buom Street
Luxurious goods: Ly Thai To Street
Handicrafts, lacquer bamboo, and carved bamboo: Cau Go Street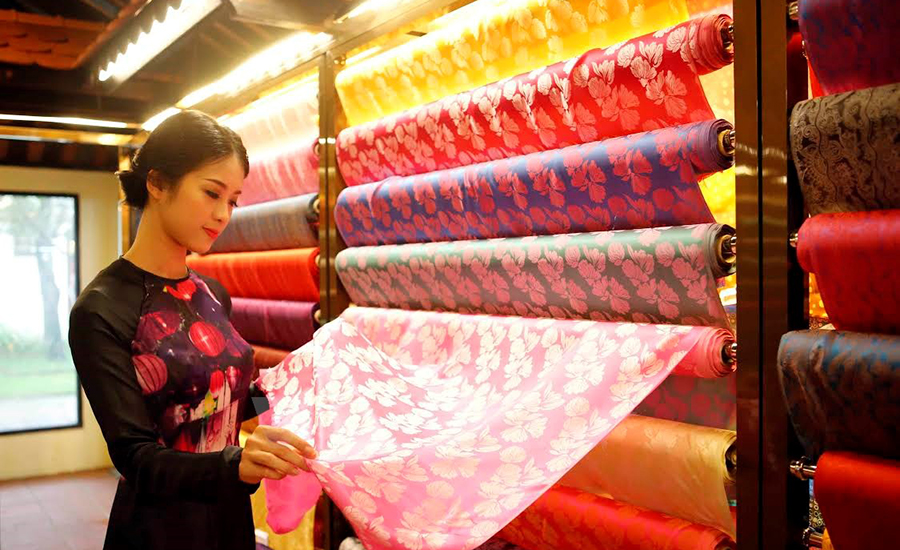 Visiting Old Quarter will give you an amazing experience of local life. Hope your time here can become one of the most wonderful memories when traveling to Vietnam.
Tips: Just make sure that you check out Vietnam visa requirements before your trip to see whether you are asked to get a valid Vietnam visa. For those who are entering Vietnam by air, Vietnam visa on arrival will be a perfect option thanks to its convenience, simplicity and fast-processing procedure.