If you wish to see the bustling corner of Hanoi in a very early morning, Quang Ba night flower market seems to be the best choice. Considered the terminal market, Quang Ba night flower market is the place where all species of fresh and beautiful flowers from all over the country are sold. Especially, for visitors, going to the market by night is a touch of culture – an identity of Hanoians.
The market is held all year round without any day-off even it is cold or rainy, so don't worry that you will miss the chance to experience the market. Starting from around 2 am, Quang Ba market then becomes more and more crowded with frequent customers including flower shop owners in Hanoi, many unexpected visitors, mostly young people who go there to seek the bustling atmosphere through the cheerful colors of flowers.
When the sun is rising from the horizon and colorful flowers are boastful in every corner of Hanoi, it is time for Quang Ba Market to draw to an end. One day when you are far away from Hanoi, you will miss a colorful and fragrant corner of Quang Ba night flower market.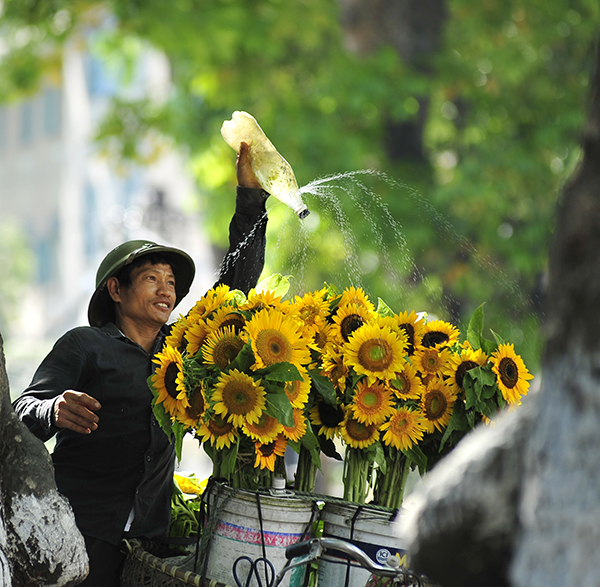 Flowers from Quang Ba to reach every corner of Hanoi