Prague Pub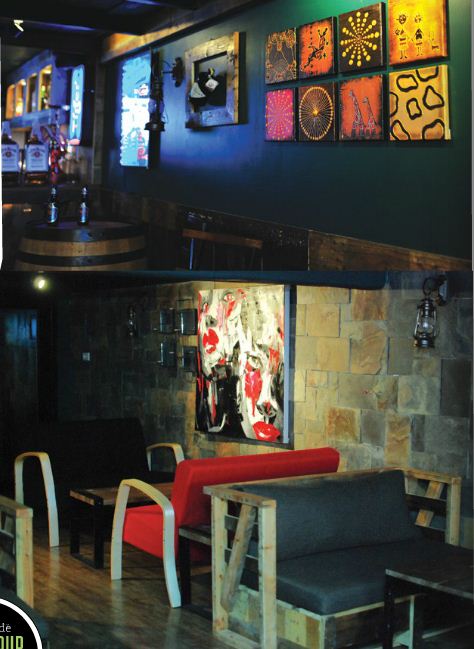 While Prague is the capital city of the Czech Republic, a lively city with a combination of art, music, dance, film and theater, Prague Pub attracts guests by its modern looks, its luxurious service, its restaurants with Czech traditional and international dishes, and its premium shops.
Inspired by the gentle and charming city of Prague, right in the heart of the old quarter, Prague Pub is bringing guests a new feeling, not noisy or bustling but friendly. This is a place where you can enjoy tasty cocktails which are put on oak barrels, or enjoy wine and beer to lively house music while chatting with friends. Although it is newly opened, Prague Pub pleases guests with its attractive menu of beverages such as beer of Pilzer, Urquell, Budweiser, Corona, Heineken and cocktails such as Pinacolada, Long Island, Mojito and Vodka martini.
The second floor, which can accommodate up to 70 people is suitable for birthday parties. This floor is decorated with sofa, wooden tables and lights. There is also a line of chairs overlooking the street, Prague Pub brings guests a private corner through a window, but still retains its cozy and friendly atmosphere. Of note, Prague has a large screen for guests who like international football tournaments.
The pub opens from 9 am. Drink prices start from 49.000 VND. Prague Pub is at 38 Luong Ngoc Quyen, Hoan Kiem, Hanoi.
Factory Bar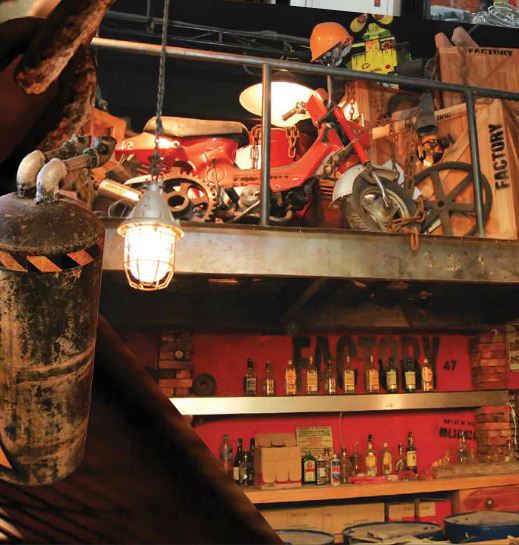 Factory, the newest bar in this area, was opened on May 9th. As reflected by its name, the bar's interior decoration is like a factory with gears and a production line. Do not worry that when coming here you have to get smell of oil and dust because Factory will give you a feeling like a real manufacturing plant. A space of "dust" but it still features that it is a modern place for young people, which is reflected in every little detail.
Factory is a dream for those who love pizza. The bar is also very friendly, it fascinated people by its menu with a variety of new fast-food dishes. 7 kinds of burgers are its typical dishes; there are also many types of sandwich. Coming to Factory it is impossible not to mention its exciting live music where you immerse yourself in music while enjoying beverages and chat with friends after a working day.
Factory Bar is at 47 Hang Buom Street, Hoan Kiem District, Hanoi.
Mao's Red Lounge
Wandering every corner of the old town on a cool day in the Autumn, you cannot miss the sleepless Ta Hien Street which is lively and bustling all the time. However, you can find a stop at Mao's Red Lounge which is quiet enough to escape from the noise but still be able to feel the rhythm of people's lifestyle. Mao's Red Lounge is a completely different space, from the hanging lamps covered by Dong Ho Paintings, some poems, to the image of Buddha which is carefully located in the room with dominant wood furniture in Asian style. The main red color brings guests with a peace of mind.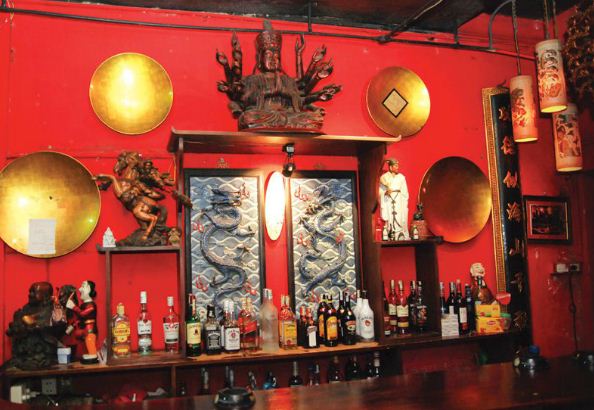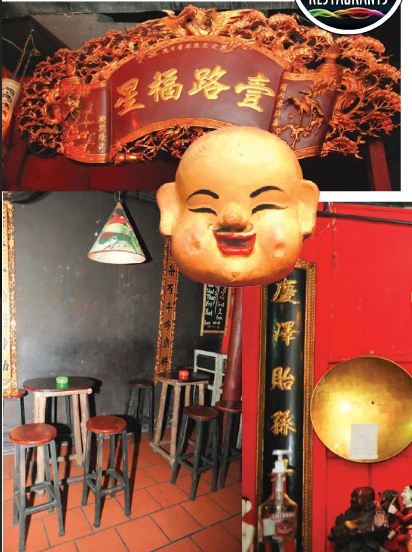 The second floor of the pub is outstanding with its palanquins in the center of the room. The combination of light and dark with the brocade hanging from highlands of the country and the image of S-shape Vietnam creates guests with a nostalgic feeling which is mysterious and interesting. The feeling of friendliness and closeness is the main attraction of Mao. You can sit for hours to chat with friends to Pop and gentle rock while enjoying Whisky, Jim, Rum or you can change to a stylish Special Cocktail and colorful Amaretto Sour … If you are clever enough, you can persuade its manager to choose music in your style.
The bar opens from 4pm until late at night. Mao's Red Lounge is at 7 Ta Hien Street, Hoan Kiem District, Hanoi.